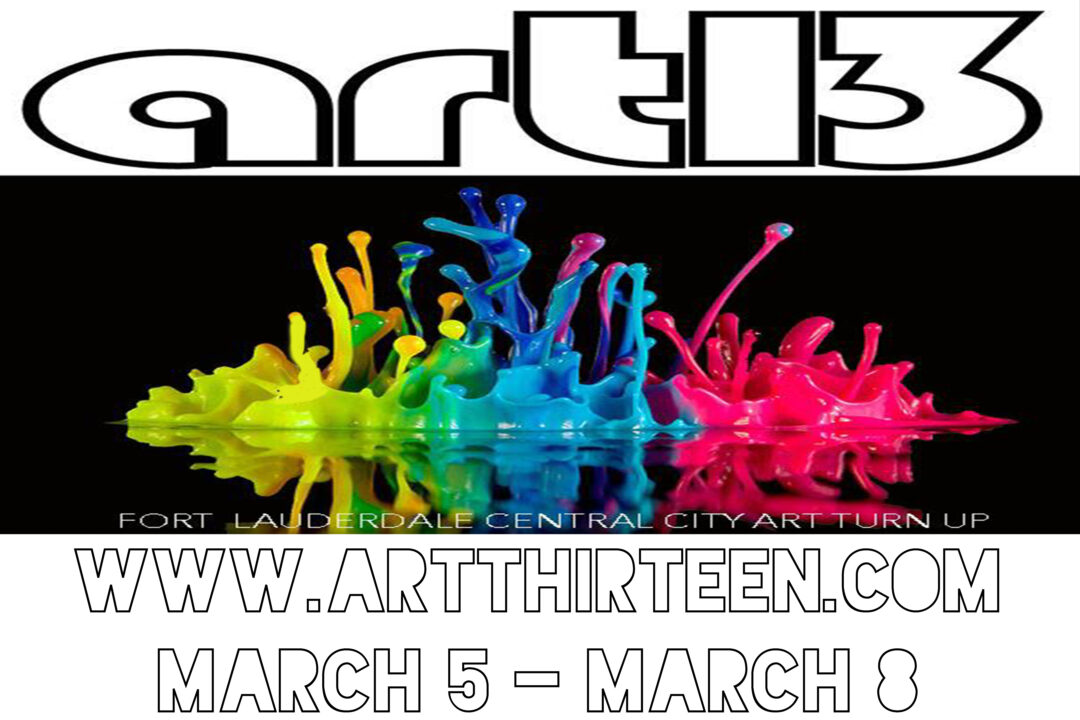 Art 13 will be a four day art fair in Fort Lauderdale Central City – NE13 Street.
The event will take place March 5- March 8
Participating local businesses will become a HOST.  Their establishments will become a POP UP Gallery. ART13 will curate each venue accordingly. All mediums welcomed as well as art installations, performance art, music, poetry, photography,  sculptures…
We have also partnered with the City of Fort Lauderdale Little Free Library Program. Artist may also apply to paint and have their signature statement in one of these bird house style little library.
There is no charge to Paint the Little Free Library. The city will provide the house, tent and table. This will take place on Saturday March 7th, 2020 (4-8pm) ONLY
To participate please go to www.artthirteen.com to apply.
instagram: @art13fort_lauderdale  Facebook: @art13fortlauderdale