At just 30 years old, Fort Lauderdale native Jaime Sturgis has become well known for his specialty identifying South Florida's urban neighborhoods with untapped potential in emerging markets. Following nearly seven years as a top-producing leasing and investment sales broker in Broward County, Sturgis launched Fort Lauderdale-based Native Realty in 2017. He discusses here the hottest and most in-demand areas, among other subjects.
What are the hottest South Florida urban neighborhoods these days?
Flagler Village in Fort Lauderdale is perhaps the hottest urban neighborhood in all of South Florida and on the short-list of the top emerging neighborhoods in the entire Southeast. The recent transformation of Flagler Village from a neighborhood of outdated, vacant commercial properties to a trendy enclave of popular restaurants and bars, creative offices, new multifamily communities and bustling art galleries and performance arts venues is astounding. Native Realty is fortunate to be based in Flagler Village and play a key role in curating and placemaking in the neighborhood.
Elsewhere in Fort Lauderdale, the 13th Street corridor is taking shape as a young Las Olas Boulevard. Centrally located between Flagler Village and Wilton Manors, the block is home to Warsaw Coffee, Milk Money bar and restaurant, Gulfstream Brewing and men's barber shop Buck & Beards. We recently completed leases with several new businesses there: international Jiu-Jitsu school Renzo Gracie Academy, live music operator Garden Box and LoveLee Bakery.
---
This article was originally published at GlobeSt.com and submitted to our site by Abby Laughlin. I've included an excerpt here and recommend you read the whole thing at https://www.globest.com/2018/10/22/why-adaptive-re-use-has-become-so-popular-in-south-florida/.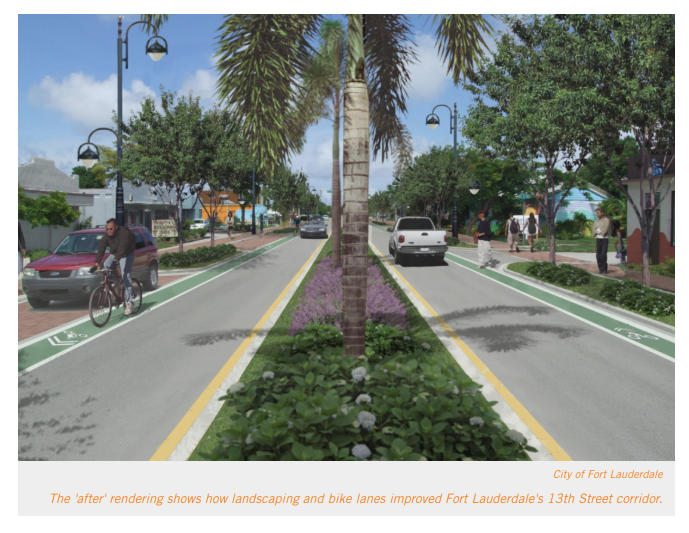 Fewer Cars Has Meant More Retail For Upstart Fort Lauderdale Corridor South FloridaEconomic Development May 30, 2018 Deirdra Funcheon, Bisnow South Florida Longtime Fort Lauderdale resident Tim Smith said in the early 2000s, his middle-class neighborhood of Middle...
Oddballs Nifty Thrift is one of the cornerstones of our community. Not an ordinary thrift store! With a mix of items owned by the store and consigned by members of the community, Oddballs presents a truly unique experience with great deals. There's also an extensive...