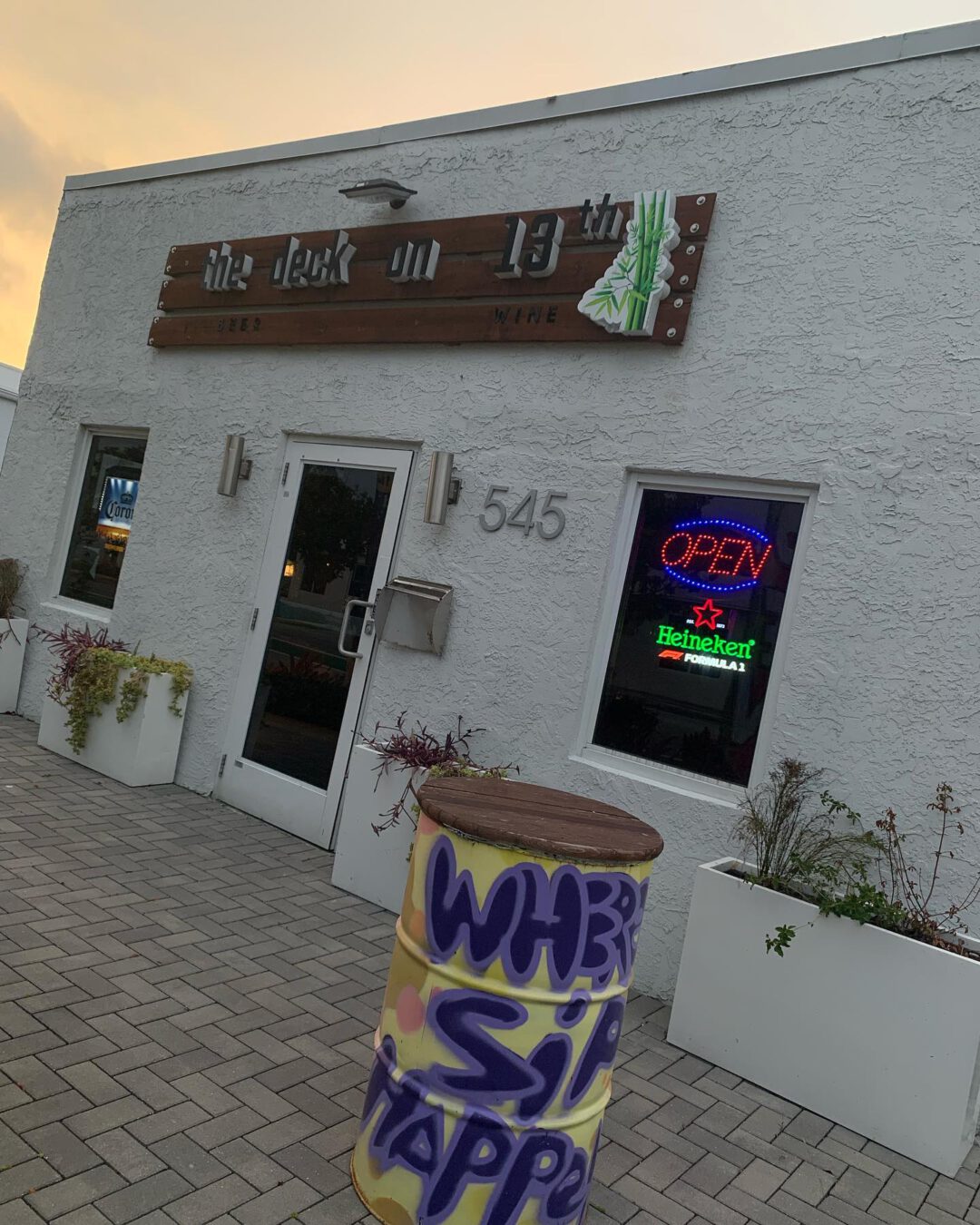 Please join Central City Alliance for a Meet and Greet at
The Deck on 13
at 545 NE 13 St,  Fort Lauderdale, FL 33304 on Thursday, September 22, 2022 from 5:30 to 7:30.
Meet and socialize with your neighbors and local businesses.  While you are at it, consider joining again or for the first time as we continue to work to improve the neighborhoods of South Middle River, Middle River Terrace, Lake Ridge, and Poinsettia Heights and rebuild following the pandemic.
Individual membership is $25; Business membership is $50; and Civic Association membership is $100.  If you pay prior to or at the event, the membership will be good through the end of 2022 and 2023.  The first 5 individuals; the first 5 businesses, and the first Civic Association to join will get a two year membership for the price of one.  You can join online at 
https://centralcityalliance.org/
Refreshments will be served.  Please
RSVP by September 15th to info@centralcityalliance.org
 and indicate your name and the names of all in your party.  Unfortunately, due to space considerations, the number of guests we can include will be limited, so it will be first come, first serve.
We are very excited to get to see you all after 2 years of limited activity.  Be sure to RSVP by the deadline.
See you soon!
Central City Alliance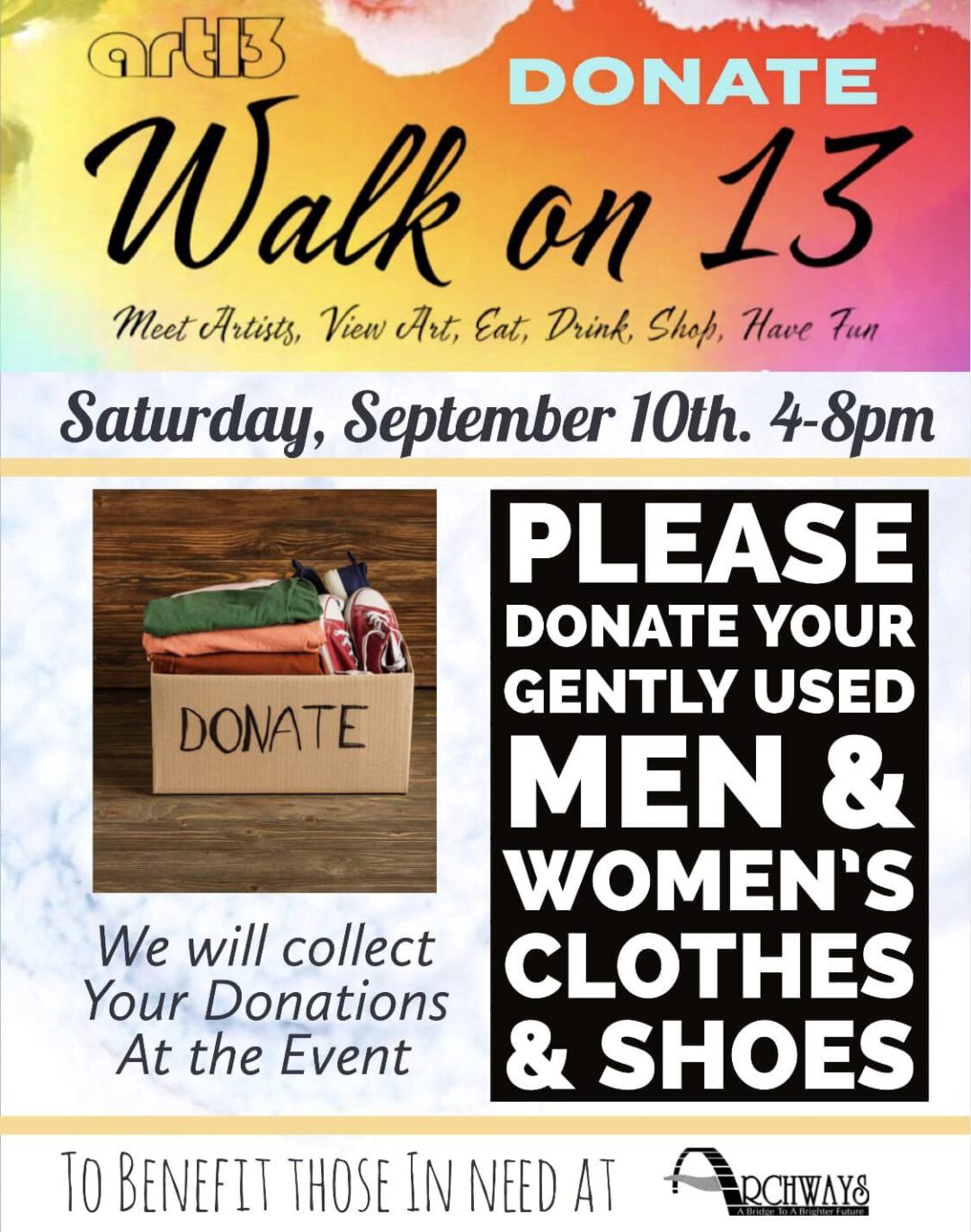 South Florida Lending Hands, a 501 c (3) non profit organization, the parent organization of ART13 is organizing Walk on 13, a monthly art-walk event in Fort Lauderdale's Central City NE13 Street.
The event includes the participation of local businesses such as Milk Money and Bottima Hair and Beard, both located  at 815 NE 13 Street, and The Deck on 13, 845 NE 13 Street will act as hosts of the event.  Funky Flamingo Studio, 1234 NE 6th Ave off NE 13 Street, will open their doors to the public during the event.
Participating businesses will create signature drinks, specialty platters as well as promotions coupons. Milk Money offers an American fare with global influences & vegan options served in a cool, laid-back space. The place has ample free parking and serves a delicious brunch and cocktails.
Deck on 13 has an onsite food truck named LOLA which serves an array of specialty bites. The venue has a relaxed atmosphere in their outdoor open patio.This is an all inclusive family and pet friendly hangout.
Our goal is to give artists a new fun creative platform to broadcast their talents, meet new friends and share their creation with them. We will be working with other local civic groups, organizations as well as  the City of Fort Lauderdale Neighbor Office. Together we will create other community enhancement projects and helping those in need in our community.
We invite you to support  local artists, our local businesses in our Fort Lauderdale Central City NE 13 Street corridor and our organization by volunteering and donating. www.southflroidalendinghands.org  www.artthirteen.com
Experienced, emerging and new artists are welcomed to participate. Painters, photographers, jewelry makers, 2d/3d media artists, sculptors, live painters, hand craft artists, etc. may apply. Artists will set up their tastefully appointed booths showcasing their art creations either at  Milk Money or The Deck on 13 St.
We continue to be busy.
We have several exciting new businesses and events – please keep checking this website and our Facebook page to see what's happening.
If you have not joined the Central City Alliance for 2022, please show your support by doing so right away!