The Central City Alliance
We're Working for YOU
It's 2021 and Covid's still with us but we're cautiously having events in our city and our neighborhood. Come out and support your local businesses, some of them BRAND NEW!
THIS WEEKEND:
The 3rd Annual 13th Street Craft Beer & Wine Festival with Exotic Car Show
Saturday, December 4th BUY TICKETS NOW
Contact Us
Make a Donation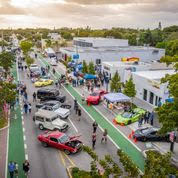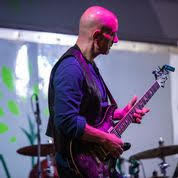 This year's event is presented by the Central City Alliance and sponsored by Studio City FTL.
Beer! Wine! Exotic Cars! Great Food on NE 13th Street!
Saturday, December 4th from 4-8 pm!
Events include a DJ, live entertainment, local pet rescues, a fantastic exotic car show, and much, much more!
The festival includes 15 to 20 local craft breweries, approx. 30 exotic cars, Live performance art, street vendors, food trucks, live music, and much more!
Bottomless beer & wine sampling with purchase of wrist band!
Check out last year's signature event – The 13th Street Craft Beer and Wine Festival with Car Show on March 7, one of the last public events of the year before Covid hit.
The festival was a community and financial success. We could not have done it without our volunteers and the participation of so many local businesses.
Below is a video celebrating that event.
We continue to be busy.
We postponed our biggest event, the 13th Street Craft Beer and Wine Festival with Car Show, but now we're in full swing, preparing to do it in December.
We have several exciting new businesses and events – please keep checking this website and our Facebook page to see what's happening.
If you have not joined the Central City Alliance for 2021, please show your support by doing so right away!
Come thirsty and come hungry! Come one! Come all!
NE 13th Street will be closed to motor traffic from NE 4th Ave all the way to NE 9th Avenue.
General Admission is FREE.
Bottomless Beer & Wine Sampling tickets are now on sale:
Purchase a wristband for Craft Beer and Craft Wine tasting from area brewers and purveyors. Wristband purchases include unlimited beer & wine sampling.
$35 per person for the month of September
$40 per person for the month of October
$45 per person for the month of November
$85 per person for VIP tent with food, alcohol, wine, and beer samples.
For more info:
Text BEER to 954-697-4580 OR visit https://bit.ly/13thstreetbeerfest
Questions or looking for volunteer? Email: info@centralcityalliance.org
Vendors: please contact Jillian@jamhospitalitygroup.com
Media please contact: info@centralcityalliance.org
Interested in Sponsorship? Please email info@centralcityalliance.org
We look forward to seeing you!
For more info or for tickets visit https://www.eventbrite.com/e/3rd-annual-13th-street-craft-beer-wine-festival-with-exotic-car-show-tickets-165209920319