We all know that Oddballs Nifty Thrift has been the anchor of NE 13th Street for years… but there's always something new happening around here.
Gulfstream Brewing
Where good beers are made consistently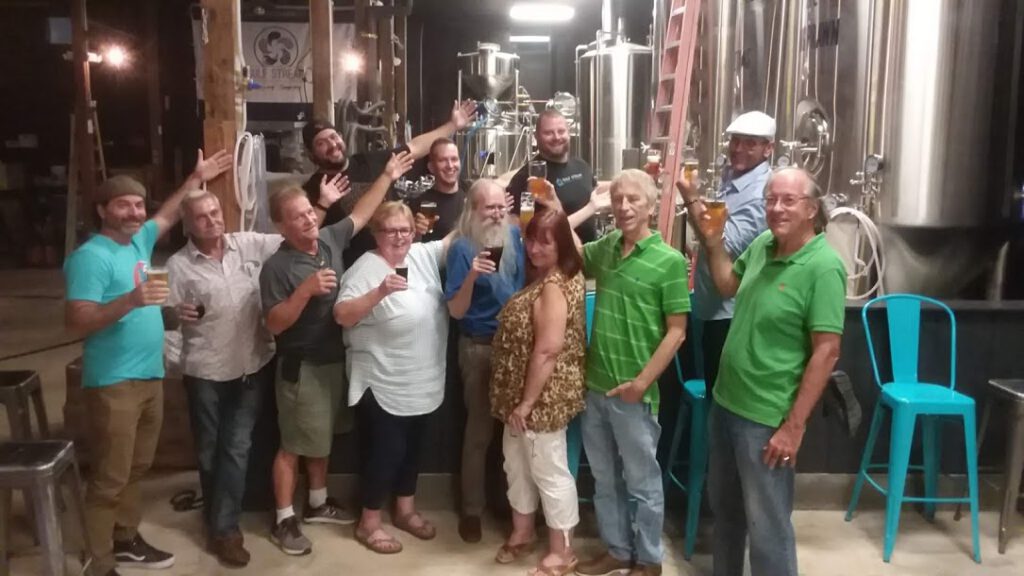 The board of Central City Alliance enjoyed a sneak preview of Gulfstream Brewing Company last week. Their Grand Opening is tomorrow, Saturday, September 22, and it should be great.
Gulfstream Brewing Company is just east of the recently improved part of NE 13th Street – just east of the tracks on the north side. They have spent the last four years getting ready and now it's time to invite the public.
Gulfstream isn't just another craft brewery… they plan to be the best craft brewery. They have spared no expense with their equipment, much of which is completely custom, designed and built by McKay Ferrell, co-owner of the facility. You can tell from the way his face lights up when he's explaining how everything works that this is a man with passion for his product.
The slogan says it all: Where good beers are made consistently. Why is this so important? And how do they do it? It's important because their beers will be the same, every time you drink them, today, tomorrow, or next year. The ingredients and the process are tightly (almost obsessively) controlled, from the grain to the water. You may see other craft brewers brag about their filtering, but you will rarely find an expensive reverse osmosis process immediately following the more conventional filters. You will rarely see this level of control lovingly and lavishly exercised at every step of the process.
Everyone working at Gulfstream is clearly proud of what they do. And deservedly so.